"An Inspirationalist," Sue Marchant, BBC Radio
When people ask Mark what he does, his usual answer is "Life". A life coach, recording artist, entrepreneur, radio broadcaster, author, speaker, filmmaker, owner of businesses in property, music and publishing, Chairman and founder of various charities… and that's just this week! Mark says:
"If you choose to define yourself by what you do, you have already placed limits on yourself and on your life."
As a student of no-limit thinking Mark is a teacher of human potential. He is a deep-thinker with an endless enthusiasm and passion for life and adventure. With a daily perspective that our time is short, and a constant focus on gratitude for what we already have in our lives, Mark encourages everyone he works with to make the most of every day:
"Do it today, don't wait until tomorrow."
At bedtime when he was four, Mark used to ask his mother,
"What is life all about? Why are we here?"
Even today he continues to ponder those two questions. At age 16, he got a glimpse into some possible answers when his father gave him a book that set him on a course of personal discovery. During this time, he has studied hundreds of remarkable people and inspirational, motivational books about life including subjects on personal growth, peak potential, abundance and gratitude.
"We each have our unique journey in life, with an accumulation of experiences and beliefs which define who we are at this very moment. As long as we keep exploring, we are living. Otherwise, we simply exist."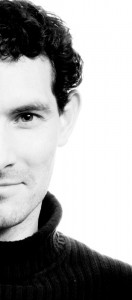 Inspired by national success as an athlete in his teenage years, he had the privilege of being trained by an Olympic coach. In his early twenties, Mark began to experiment with what was possible in life. His journey to date includes turning down a PhD, five years in a global corporation managing a large team, pioneering online private sales for property in the mid-90s (houseweb.com), setting up further businesses in the music and publishing industries (TRL Music), and living out another of his crazy dreams – releasing two bestselling albums, having a song chart in the Top 30 and performing three times at Glastonbury with his band Urban Myth Club. Following this, he signed a publishing deal with Warner.
As a coach, over 10,000 students have taken his courses online and he has worked one-to-one with 100s of clients. He also founded Ignite Teams, where like-minded people meet as a group to define, declare and deliver their life dream, whilst being coached and mentored by Mark.
Since 2017, Mark is co-host and co-founder of The Bestseller Experiment podcast which has reached over 1m listeners. He is the founder of The Bestseller Academy which helps writers realise their writing goals and dreams. He co-authored the No.1 bestselling Novel 'Back to Reality' (under pen name "Mark Oliver") and makes his debut voice cameo appearance in the Warner movie "Unwelcome" (Oct 2022).
Mark has set up a number of philanthropic projects, organisations and charities including Thankubank, the One Million Random Acts of Kindness and Foodshare which has inspired 6,000 school children and communities to grow produce for local charities. His work has led him to be part of a government-supported Taskforce looking into food growing in schools.
As an award-winning motivational speaker, Mark shares some of his discoveries in his 4000 Saturdays blog,  helping people refocus on what is most important in their life. Mark regularly appears on TV and radio (including BBC1, BBC2, ITV, Radio 5 Live, CTV), in national newspaper and magazine articles. He continues to mentor and coach people from diverse backgrounds including recording artists, championship athletes, teachers, students and entrepreneurs.
In an increasingly fast-paced, fast-living world, Mark continues to explore ways to help people live their lives to the fullest, in a balanced, peaceful and meaningful way.
You can contact Mark directly here.